* The provided services are varied depending on countries and vehicle models.For more details, please contact your local Toyota Dealer.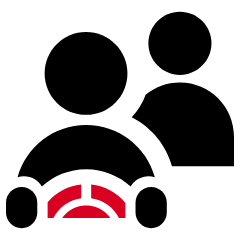 GUEST DRIVER MONITOR
Watch over the driving status of your family and friends
Get status notification of the vehicle when it is lent to family, friends or others. Have peace of mind by monitoring the status of the vehicle and driver!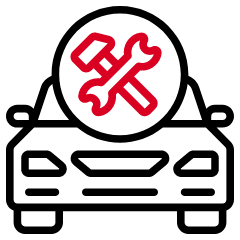 e-Care
Always monitor your vehicle's health.
When the warning light turns on, the warning information is automatically transmitted to the dealer and you will receive appropriate advice based on the information transmitted from your vehicle. You can also receive appropriate advice by contacting the dealer.