Toyota Connected Service
For your comfortable life with your vehicle
Toyota Connected Service supports your vehicle life with comfortable and convenient services that allow you to check your vehicle status. It also gives you peace of mind by notifying you when your vehicle issues a warning.

Services offered differ depending on your country and vehicle model. To learn more, please refer to the LINE UP.
Connected Service
You can control your vehicle remotely.
Connected Service offers you a more convenient, comfortable and safer driving experience. You can control door locks, air-conditioner, and more when you are away from your vehicle on top of getting its status information.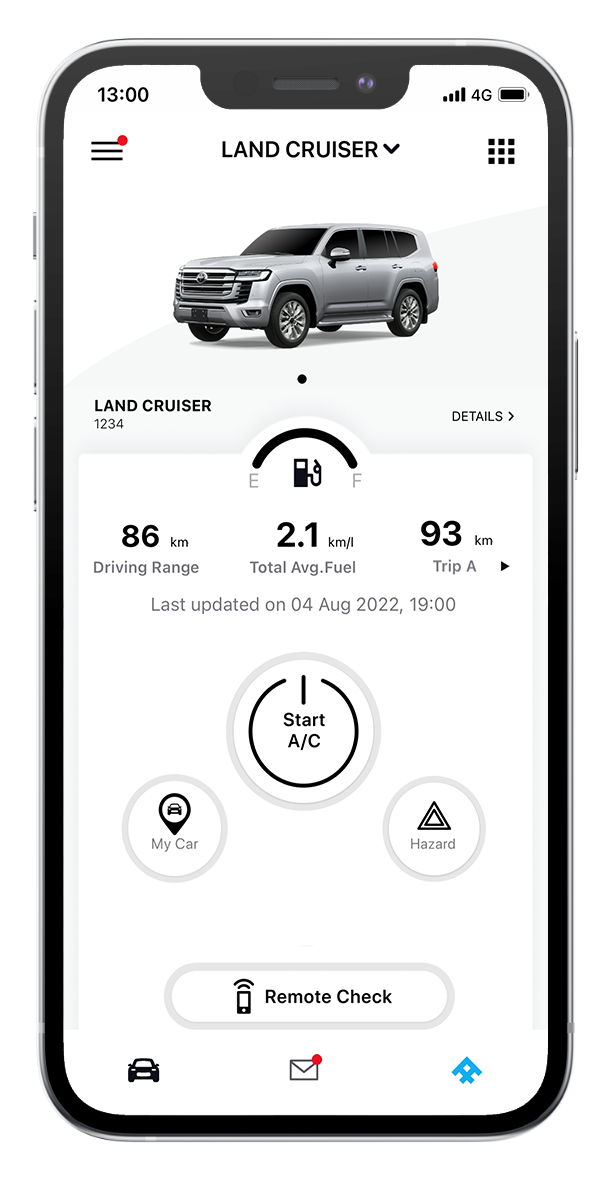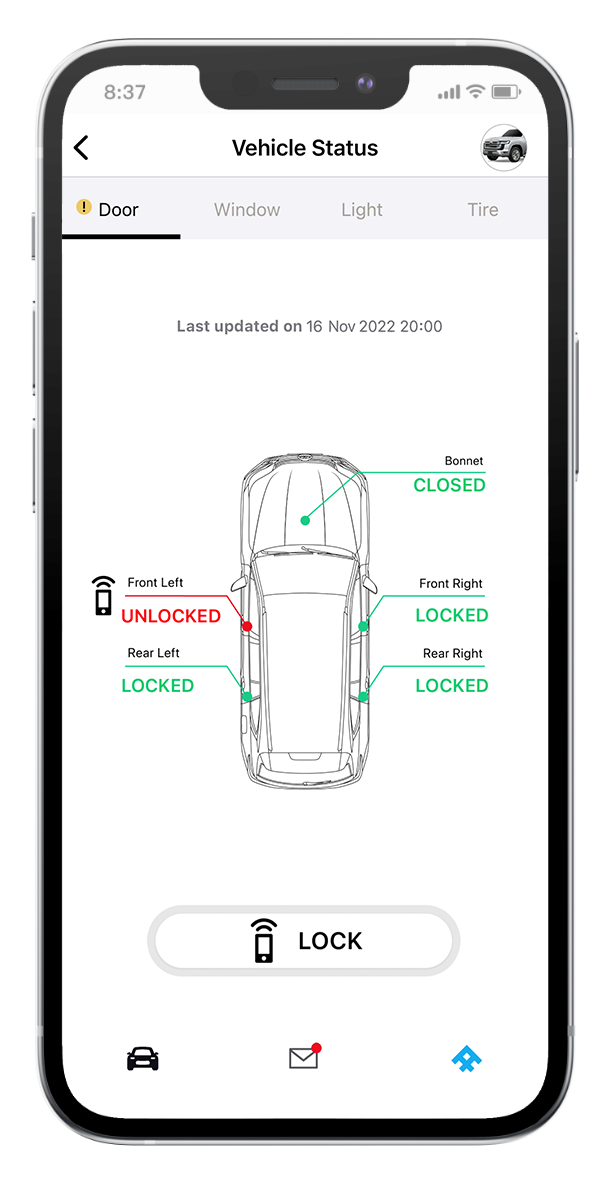 Connected DA Service
You can get status information of your vehicle.
With Connected DA Service you can receive status information, warnings, and other data of your vehicle remotely through your smartphone.